FBMA Youth Program
In September 2016 FBMA launched its dedicated Youth Program, an initiative for girls under 18 that is open to the public and offers 
free of charge
 trainings in a variety of sports. The program aims to increase participation in women sports in Abu Dhabi and encourage girls to be active and embrace a healthy lifestyle from a young age.
The 'FBMA Youth Program' currently includes trainings in 

volleyball, basketball, shooting, jiu-jitsu, golf and horse-riding

.
If you want to register please fill in the form below the schedule: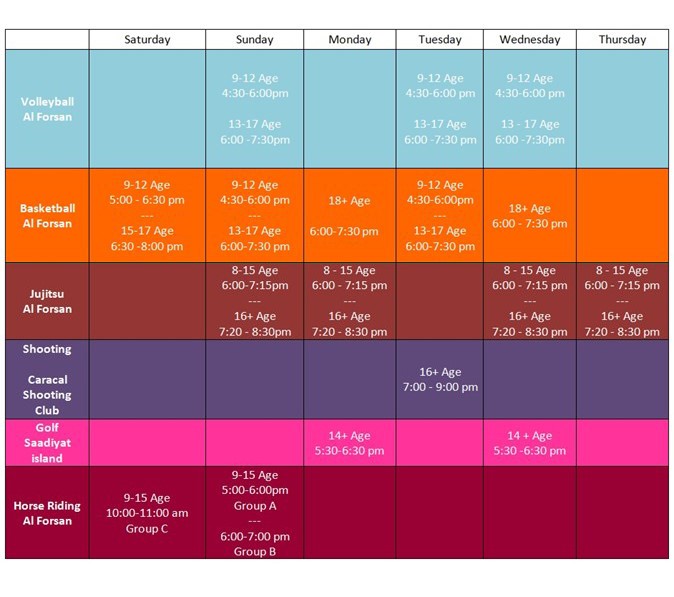 WANNA JOIN THE FBMA youth program? REGISTER BELOW
Disclaimer: Information marked with asterisk is requested from participants for research and development, and to be used in case of emergency.