تدريب فبما الاحترافي لكرة القدم
16 و 17 مايو 2017 : الفرسان منتجع رياضي دولي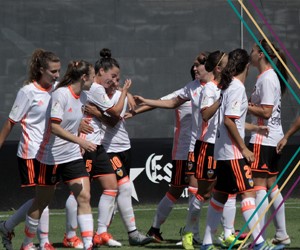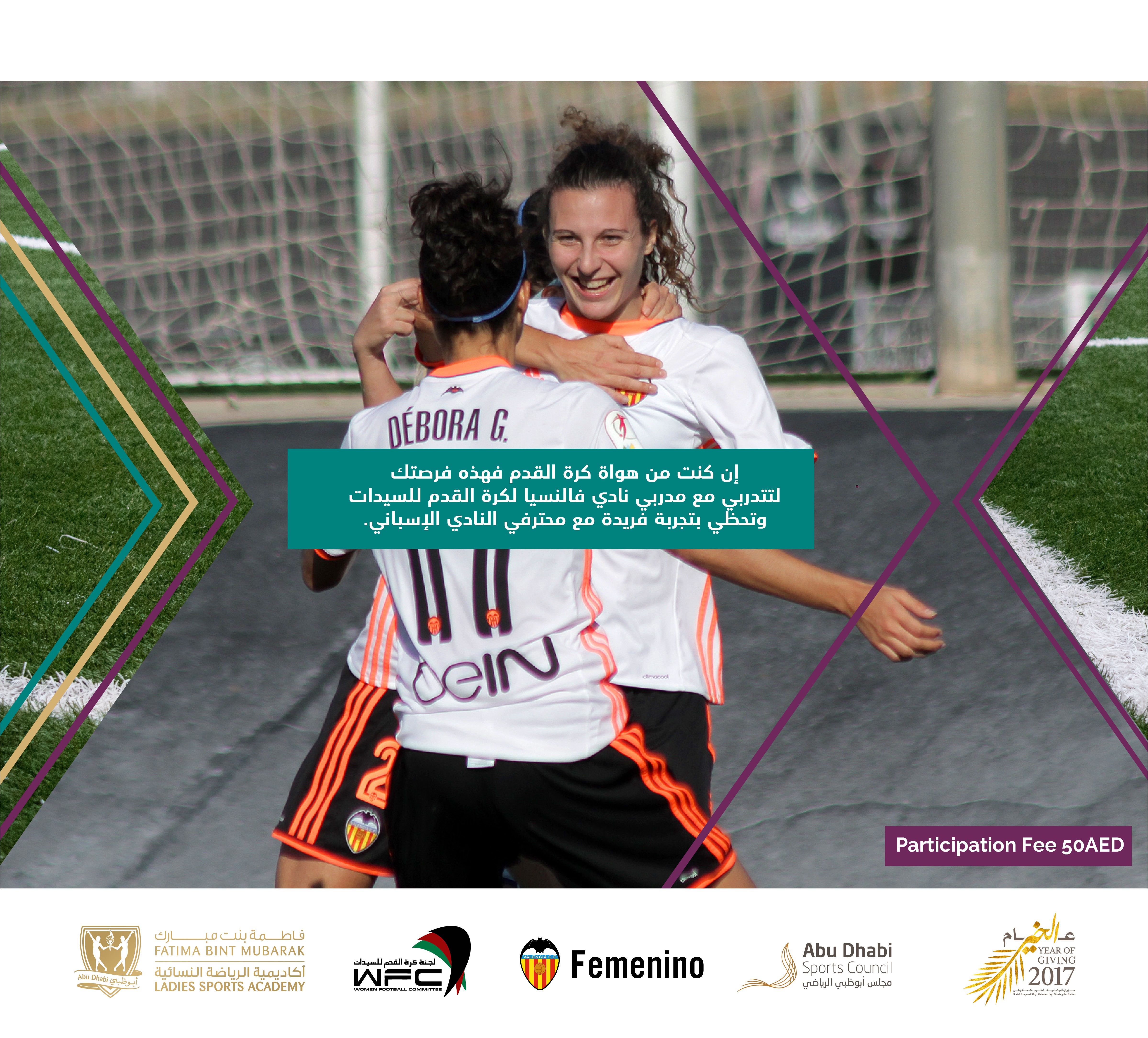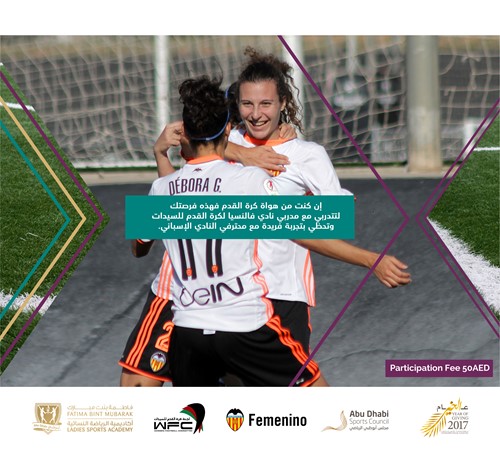 تدريب فبما الاحترافي لكرة القدم يسعى لتشجيع النساء الإماراتيات لتعلم كرة القدم والحصول على تجربة مع مواهب إماراتية ومدربين عالميين في كرة القدم.  
VALENCIA WOMEN TEAMS 
Valencia CF Women was born in the 2009/2010 season, fruit of an agreement of the Foundation Valencia CF and the DSV Colegio Alemán Valencia Club. Since then and until today, there has been a lot of progress in women's football in our country and, more specifically, in our Club. Valencia CF Women is composed of 11 teams, with a total of 200 players. In the current season, the first team is in the top of the classification of the Women's First League, due to the good records is getting.

MARINA GASSENT
Has been linked to the Club for 13years. She was Valencia CF Women player until the 2010/2011 season, when she became the first team delegate. After several years performing this function, last October of 2015, she was appointed General Coordinator of all women teams of the Club. Marina Gassenth as acquired a great experience in the sports and management fields of the Club. She is knowledgeable about the internal functioning of all areas of the Club and is present daily in all scheduled activities, such as trainings, meetings, events, official parties, trips, etc., making a link with the staff that coordinates all areas Of Valencia CF for an optimal integration of the women's teams in the daily activity of the Club.

SERGIO FERNÁNDEZ
Is the Coordinator of Base Soccer of the Valencia CF Women. Sergio worked as a men's team coach for 8 years and trained two Valencia CF Women's teams in the seasons 2013/2014 and 2014/2015. During last season, he was coach of two men's teams in Miami. Currently, He coordinates the day-to-day management of the 10 women's teams of the Valencia CF Women's School. He has also participated in many camps and clinics, both male and female, acquiring a great experience in this type of events.
الجدول
| | | |
| --- | --- | --- |
|   | الثلاثاء 16 | الأربعاء17 |
| الندوة | 5:00 – 6:00 | 5:00 – 6:00 |
| التدريب | 6:00 – 8:00 | 6:00 – 8:00 |
| لاعب كرة القدم الإماراتي | 8:00 – 9:00 | 8:00 – 9:00 |