FBMA Trophy for Figure Skating 2017
Zayed Sports City Ice Rink, Abu Dhabi, United Arab Emirates
5-7 January 2017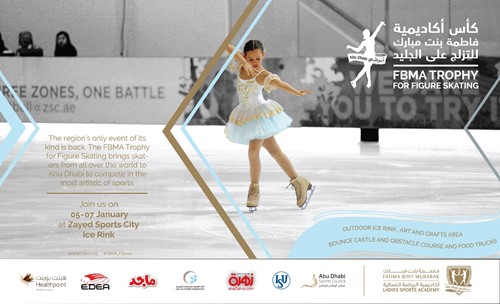 The first FBMA Trophy was held in April 2015 with nine countries represented in this ISU (International Skating Union) competition. The countries represented were Russia, Ukraine, Greece, Ireland, Hong Kong, Australia, India, Austria and UAE. Between these countries, there were a total of 21 competitors. In conjunction with the FBMA trophy 2015, UAE Ice Sports Federation held its first UAE National Championships. The UAE had 4 national competitors with Zahra Lari taking the title of UAE National Champion. 
On January 5-7, 2017, UAE Ice Sports Federation and the Fatima Bint Mubarak Ladies Sports Academy will hold its Third FBMA Trophy and UAE National Championship. This competition is open to public with free entry.
This year the FBMA Trophy will witness the Participation of 91 competitors from 23 countries including UAE, Australia, Russia, Canada, France, Austria, Hong Kong, Kazakhstan, Estonia, Finland, Chinese Taipei, Czech Republic, Greece, Indonesia,  Lithuania, Malaysia, Netherlands, Poland, Slovenia, South Africa, Singapore, Switzerland and Thailand.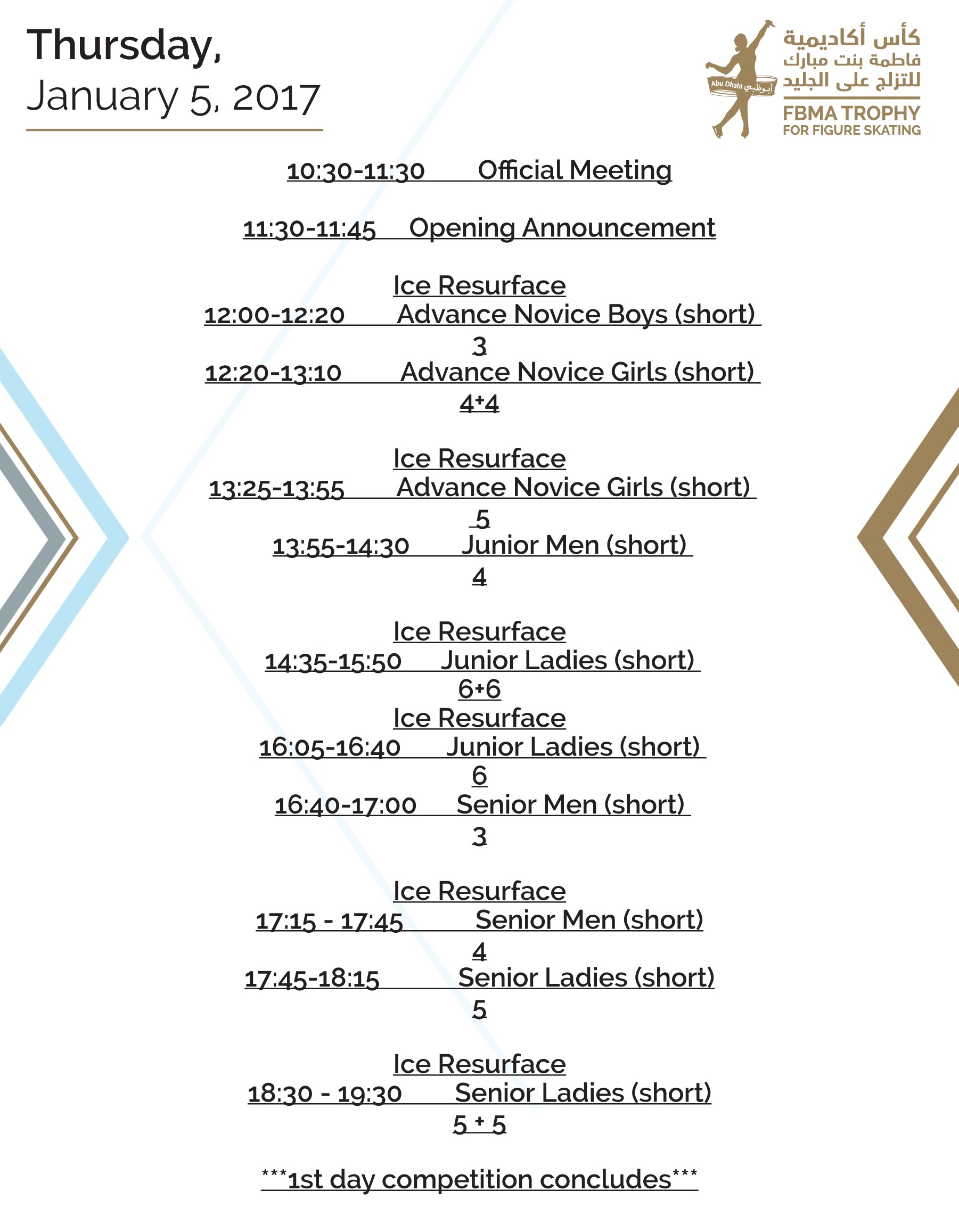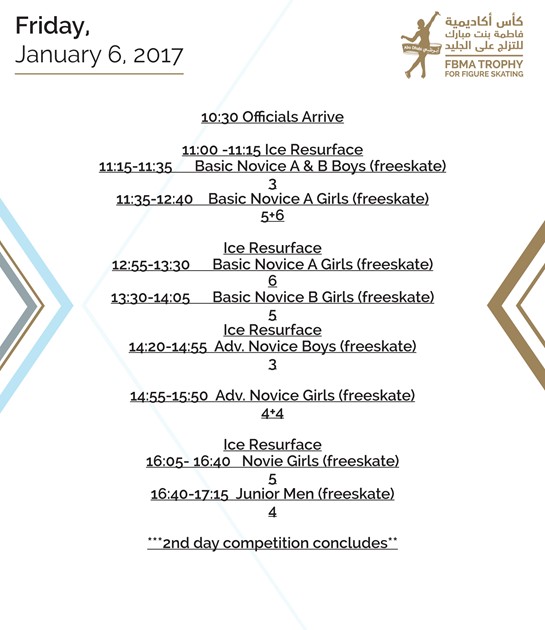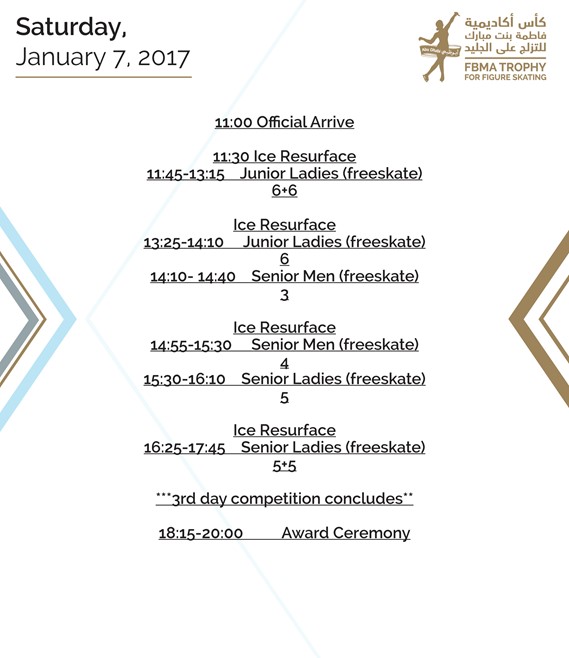 Participants Names & Countries