Houria Taheri participates in the International Women's Training Course
Houria Taheri participates in the International Women's Training Course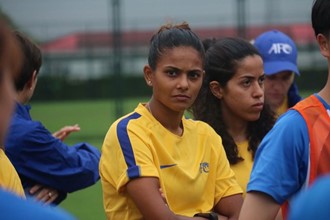 Dubai, July 10, 2017 (WAM) - Assistant coach of UAE women's football team Houria Taheri left for Osaka on Friday to participate in the International Women's Training Tournament from 11 to 16 July. Women's technical staff, who play an active and important role in the development of women's football.

The course aims to share experiences and information among the lecturers and participants to develop women's football activity in Asia and exchange views and opinions to create a kind of communication between the participants in the training course to improve the level of Asian coaches.

This event follows the graduation of Huria Al-Tahiri for her successful participation in the AFC Lecture, which was held for the first time in Asia from June 20 to 29, and was hosted by the Chinese city of Shanghai and aimed at training and qualifying talented female instructors to become lectures, leaders and role models. In the development of Asian women's football.