Abu Dhabi Ladies Club
28 August 2018



Continuing the tradition set in 2015, FBMA is honored to partake in the nationwide Emirati Women's Day celebrations taking place on the 28th of August.
Join FBMA and the Al Mubarakah Foundation as they celebrate the achievements of Emirati women and their important role in the sustainable development of the country, especially in the field of sports.
The event will take place in the newly opened Abu Dhabi Ladies Club from 10am to 1:30pm on Tuesday, 28 August 2018 and will comprise a panel discussion with five well accomplished Emirati women, as well as a fitness session and healthy cooking workshop.
Register below for free to reserve your spot.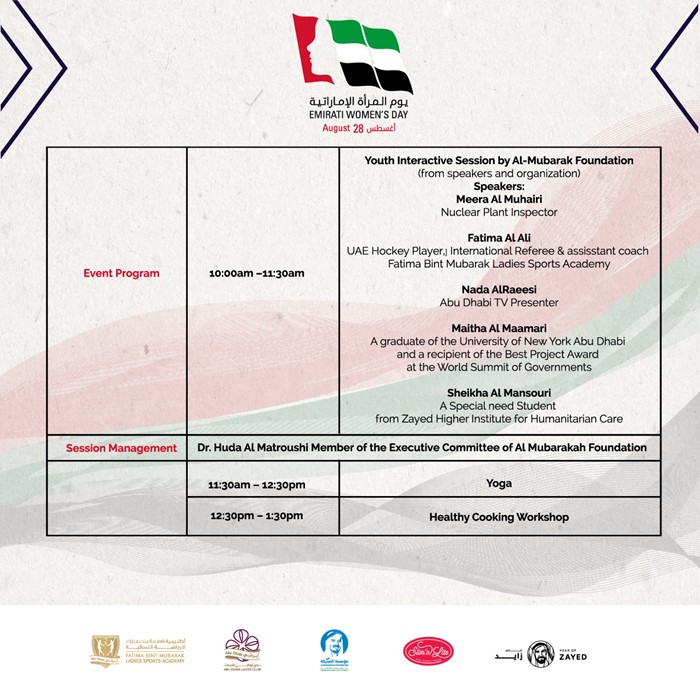 Register below to take part in our celebrations