Profiles
In efforts to expand the academy's involvement in women sports, the academy is now providing sponsorship opportunities to all emirati athletes in individual sports.
This year, the academy sponsored 1 athlete who's eager to make it to the Olympics of 2016 and 2018. This athlete is: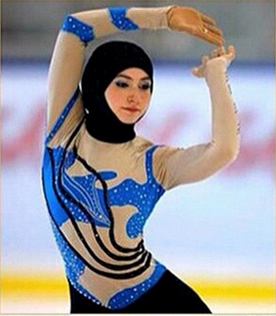 Zahra Lari
Winter Olympics 2018
A 20 year old Olympic Figure Skater, who has been competing on an international level to gain the right experience to achieve her dream of becoming the first Muslim gold medalist in the sport.
How to register
Please fill up the sponsorship request application and submit it along with your supporting documents of any previous achievement.