Event Details
Description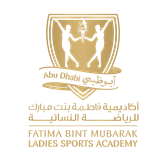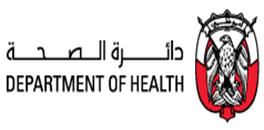 FBMA Healthy Living Seminar Series - 2018
Under the patronage of H.H. Sheikha Fatima Bint Mubarak, Chairwoman of the General Women's Union (GWU), Supreme Chairwoman of the Family Development Foundation (FDF) and President of the Supreme Council for Motherhood and Childhood; and H.H. Sheikha Fatima Bint Hazza Bin Zayed Al Nahyan, Chairperson of the Board of Directors of the Sheikha Fatima Bint Mubarak Ladies Sports Academy (FBMA) and Chairwoman of the Abu Dhabi Ladies Club, FBMA is pleased to invite your entity to take part in the FBMA Healthy Living Seminar Series. 
Overview
The FBMA Healthy Living Seminar Series is an educational, motivating and interactive program delivered by FBMA in partnership with the Department of Health (DoH).
Facilitated by highly qualified and experienced health professionals of DoH and Daman, our workshops offer more than just simple health tips, as we provide your staff with focused, current health information delivered in an interactive and engaging style.
The Seminar comprises three topic areas:
| | | | |
| --- | --- | --- | --- |
| # | Title | Duration | Speaker |
| 1 | FBMA Introduction  | 10 minutes | FBMA Speaker |
| 2 |  Department of Health - Obesity and Healthy Eating | 40 minutes | DoH Speaker |
| 3 | Daman - Healthy Lifestyle | 30 minutes | Daman Speaker |
Objectives
The key objective of the Seminar Series is to provide participants with simple yet powerful strategies and skills that may be implemented into their lives for an enhanced degree of health, nutrition awareness, well-being, and quality of life.
Audience
The Seminar is specifically designed for female employees of government entities. Maximum number of attendees is 40 and the content will be delivered in Arabic.
Place
All of our Seminars will be hosted in each entity.