Abu Dhabi Housing Authority Council Ladies Wins the Tournament Title
20 June 2016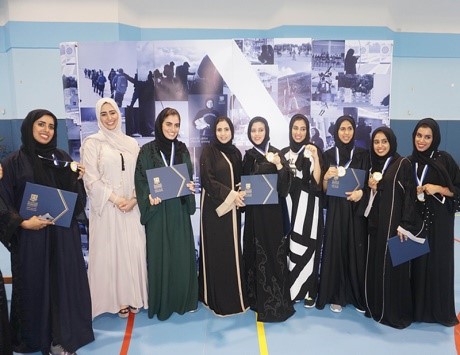 The FBMA Ramadan Football Tournament for Government Entities has Concluded , which was held over the course of two days and was organized by Fatima Bint Mubarak Ladies Sports Academy under the umbrella of the Abu Dhabi Sports Festival, in the sports hall of the Family Development Foundation in Abu Dhabi.
The Ladies of Abu Dhabi Housing Authority Council have been crowned as the first place winner of the Tournament,followed by Abu Dhabi urban planning Council team in the second place, and in the third place came the national Petroleum Construction company.
Awarding of the winning teams, H.E Amal Al Afifi , the board member of fatima bint mubarak ladies sports academy and H.E Amal Bu Shallakh from the Women's Football Committee.