Fatima bint Hazza attends annual iftar event
8 July 2015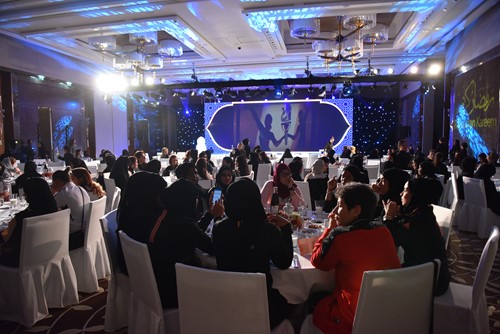 Sheikha Fatima bint Hazza bin Zayed Al Nahyan, Chairwoman of the Board of Directors of the Fatima bint Mubarak Ladies Sports Academy, on Sunday attended the academy's annual iftar, held at the Park Hyatt Hotel under the patronage of H.H. Sheikha Fatima bint Mubarak, Chairwoman of the General Women's Union (GWU), Supreme President of the Family Development Foundation (FDF), and Head of the Supreme Council for Motherhood and Childhood.
Sheikha Fatima said the event is one of the activities aimed at enhancing the role of Emirati women in sports and encouraging young girls to participate in sports activities.
She added that the support extended by Sheikha Fatima bint Mubarak empowered Emirati women to achieve the remarkable stature that they have today. She further said that Sheikha Fatima bint Mubarak continue to support the promotion of the culture of cooperation and fraternity among the people of the UAE.
Women dignitaries and wives of ambassadors and officials attended the iftar.