Today is the opening of the UAE's first Olympic-standard ice skating contest in ZSC ice Rink
3 April 2015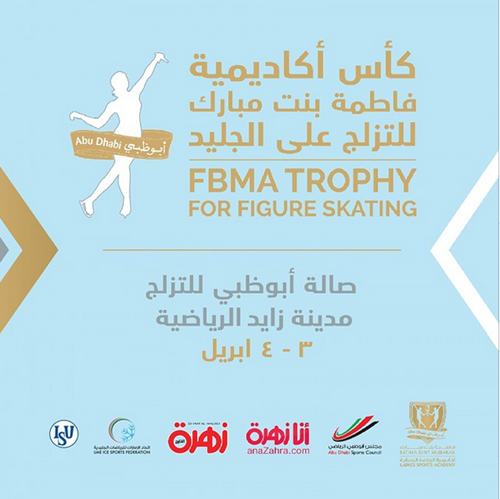 Love Olympic figure skating? Then you're in luck – because an international competition is taking place today and tomorrow the 3rd and 4th April at Zayed Sports City Ice Rink.
Sheikha Fatima Bint Mubarak Ladies Sports Academy (FBMA), which champions women's sports in the UAE, has teamed up with the UAE Ice Sport Federation, which governs all the UAE's ice sports, to host the first Abu Dhabi FBMA Trophy.
The contest is sanctioned by the International Skating Union, the governing body of the Olympics. This means participants will gain points that may see them compete at Olympic level. Only members of the International Skating Union can enter the contest.
Roquiya Cochran is the event organiser and mother of Zahra Lari, the UAE's own Olympic-hopeful. "Competitors are coming from over a dozen countries," she says. "Six competitors from the UAE have also entered."
Free. 9am-4pm, 3rd-4th April. Contact: 02 651 9780