2 May 2017
UAE Women's Cup Kickoff
UAE Women's Cup Kickoff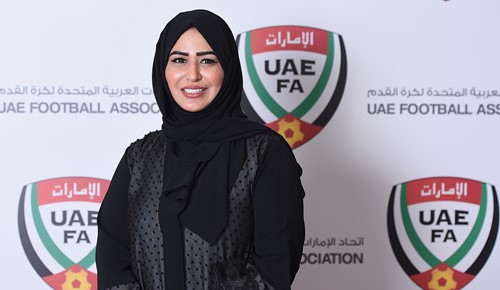 Dubai/ Tuesday, May 2nd, 2017: The Matches of the first round of UAE Women's Cup were kicked off a couple of days ago with the participation of eight teams, where Abu Dhabi Club (A) commenced its participation with a crushing victory over Reginal 12 – 2, while Dragons won Abu Dhabi Club (B) 2 – 1 and UAE U-18 National Team smashed Risoneiry 11 – nil.
UAE FA Board Member, Amal Bu Shallakh said that this tournament is part of FIFA program "Live Your Goals" which aims at increasing the number of matches for female players.
She pointed out that the participation of U-18 National Team is a good preparation for AFC Qualifiers as its players will have the chance to play with professional players of high age category. In the addition National team players will be exposed to some international matches. 
In conclusion, she wished the success for all participating teams and expressed her pleasure to see some local players participate with various teams, as this will have positive effect on the performance of UAE National (A) Women Team.