Horiya Takes Part in FIFA Female Coaching Workshop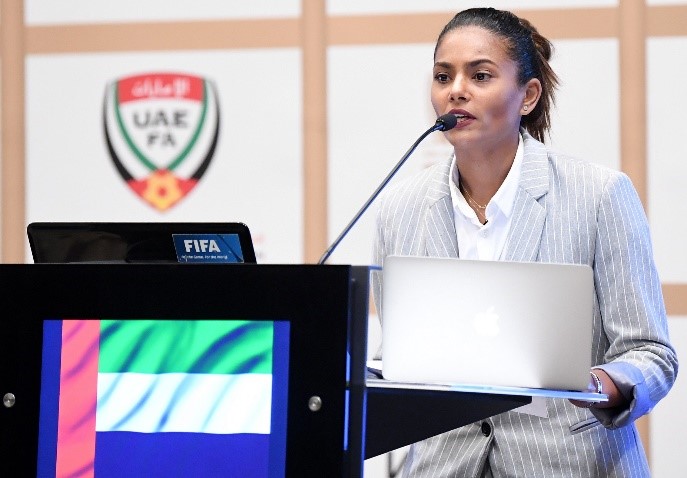 Dubai/ Sunday, October 1st, 2017: Women Football Committee Technical Director, Horiya Al Taheri is participating in FIFA Female Coaching Workshop scheduled to be kicked off in Zurich tomorrow. 
She will travel today evening in order to join the workshop which will witness application of many technical aspects on female coaching within context of FIFA endeavor to develop women football. It is a complementary for the workshop she attended on the sideline of FIFA U-17 Women World Cup took place in Jordan.
Horiya affirmed that she is willing to get huge benefits from such workshops and reflecting the gained experience to UAE women football.
_________________________________________________________________________________________________________________
www.uaefa.ae