UAE prepares to host West Asian Women's tournamentfor Girls under 15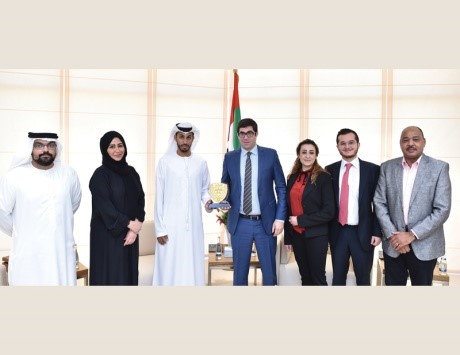 The UAE Football association (EFA) has been organizing the preparations for the UAE's West Asian tournament for Girls under 15, which will be held in Dubai from 7 to 14 April. The meeting was attended by Amal Buchalakh, And Khalil Al Salem, General Secretary of the West Asian Union, as well as the presence of uroba Al Husseini, Karim Al Mufti from West Asian Federation, Abdullah Al Kanzi and Abdul Razzaq Al Kaabi from Football association.
"As part of the efforts of the Football Association in the interest and development of women's football at the level of the country and the Asian continent, the uae association happy to host the West Asian tournamentfor girls under 15 years at the Emirates in Dubai, with the participation of six teams, Qatar, Jordan, Palestine, Syria, Lebanon and Bahrain. The number is likely to rise to nine teams, with the participation of Kuwait, Oman and irak . If the number of teems is 6 and more, Less, you will play in a single-set system.
During the meeting with the delegation of the West Asian Association, Bu hsalakh said that many details of the tournament, including the stadiums and their timing, the hotels of the teams and the participating delegations, and financial matters, as well as some other technical details related to the tournament, were agreed upon.
Bu shallakh  thanked the President and members of the Football association, the General Secretariat of the association, the Abu Dhabi Sports Council and the Women's Football Committee for their continuous support and constant follow-up of the women's football. They also discussed many details related to the development of women's football and the national team and thanked the West Asian Federation for their support and interest in women's football in the region. To develop the game and increase and expand the rule of practice for them, stressing that a wonderful and distinctive version will be organized at the high level and will be reflected technically as well.
She wished success and success to the teams participating in the tournament, stressing that it is an important opportunity for our national team under 15 years, and the rest of the participating teams, in the development of capacity and level of technical and physical through competition and friction between the teams participating in the tournament.